Ever wonder what the amazing team at Living for Zachary would look like wearing neon yellow vests and hard hats? Well we hadn't until this past week! Living for Zachary had the opportunity to try out this new fashion trend when we were invited to tour The Star and the new Omni Frisco Hotel! As we plan our 8th annual HeartBeats Gala, we are narrowing down our 2018 date and location. So why not see what the Omni Frisco Hotel has to offer?
The Omni Frisco Hotel is still under construction, but will soon be open to the public on June 30, 2017! It is being built next to The Star. If you don't know what The Star is, are you really a true Cowboys fan?
Our day began with a strict dress code: long sleeve shirt, long pants, and boots. We all definitely tried our best to dress the part because safety is always important! When we arrived we had the privilege of meeting Andrea Christopherson, Director of Catering Sales & Events at the Omni Frisco Hotel.
Andrea gave the Living for Zachary team a tour of The Star and it was gorgeous! The details added to the new facility are amazing. We got to see the Grand Atrium, the Super Bowl Memorabilia & Station, the War Room, and much more!  If you aren't a Cowboys fan, you'll definitely become one after touring.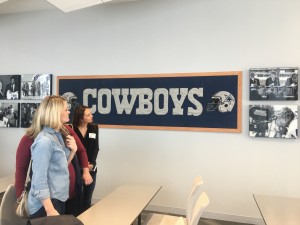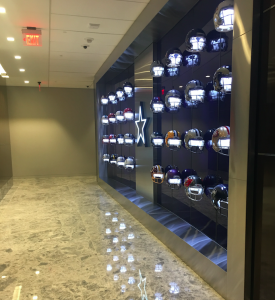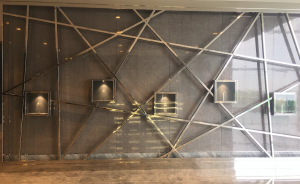 After touring The Star and finding out more about the new training facility and the other adjacent buildings, our next stop was the Omni Frisco Hotel! As mentioned before, this hotel isn't finished, but we were a few of the lucky ones to see the progress. This is where our safety gear had to be enforced.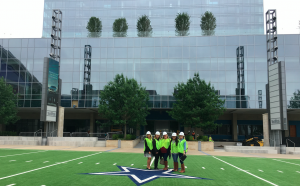 We all had to use a our imaginations to really capture what the finished product will look like. It was interesting to see the hotel during the building process. We will definitely be back to see the finished product because now we're way too excited!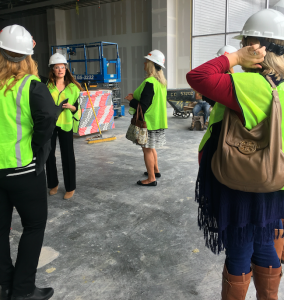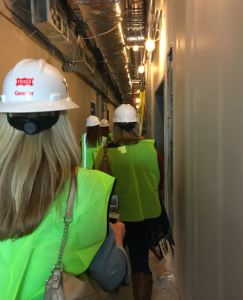 Thank you Andrea, Omni Frisco Hotel, and The Star for an incredible experience!