Be a Living for Zachary Pacesetter – Partner with Us!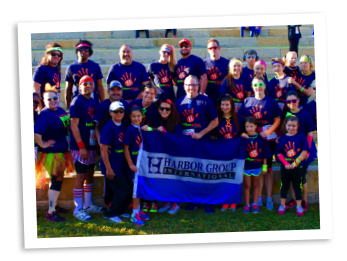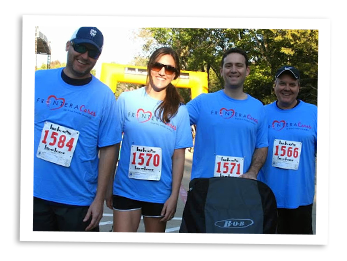 Your company can help invest in heart health by partnering with Living for Zachary. Align your brand with a worthy cause and make a significant impact in the lives of young people and their parents. Help Living for Zachary fulfill our commitment to awareness of and education about SCA, early detection of heart abnormalities and AED donations by taking part as a corporate supporter. Choose your sponsorship from a wide range of events, employee engagement programs and philanthropic opportunities. One day, a heart screening or AED provided by Living for Zachary could save your son or daughter.
Learn more about how your company can partner with Living for Zachary. Contact us at 972-478-5959.
Make a Corporate Gift Online
Event Sponsorship
HEARTBEATS GALA
Occurring yearly in February during American Heart Month, the HeartBeats Gala is a black-tie affair offering fine dining, cocktails, live and silent auction and live music. The gala hosts approximately 1,000 business and community leaders, physicians and strong L4Z supporters.
Click here for HeartBeats Gala sponsorship opportunities.
HEARTBEATS HEALTH FAIR
Serving as a precursor to the gala, the HeartBeats Health Fair is a free event offered to the public to become further educated about their heart health. The fair offers free Living for Zachary youth heart screenings, personal health tests, CPR and AED awareness demonstrations and more.
HEARTBEATS RUN
An annual event held each fall, the HeartBeats Run is a chance for local companies, organizations, and communities to come together and support Living for Zachary in a 10K, 5K, and 1 mile Fun-Run/Walk. The HeartBeats Run features live music, fun prizes, and a new theme each year.
---
---
Employee Giving & Engagement
Support Living for Zachary and create opportunities to increase teamwork, promote employee determination and boost community loyalty.
EVENT VOLUNTEERISM
Provide your employees with opportunities to volunteer with Living for Zachary.
FUNDRAISING PROJECTS
Living for Zachary will work with you and your team to create and customize a giving approach that meets your corporate goals.
EMPLOYEE MATCHING
Establish a program for your employees in which your company will provide either a one-for-one or percentage match of their individual donation to Living for Zachary. Make it a competition to see if a particular threshold of funds can be raised, or create a competition between departments or teams.
Living for Zachary Tax ID: 80-0410066
---
Cause Marketing Campaigns
Support Living for Zachary and create a campaign that mirrors your company mission and values. Cause marketing programs have proven to increase customer loyalty and create a firm sense of employee pride and devotion. Eighty-five percent of consumers hold a more positive image of a company when it supports a cause that is close to their hearts.
EXAMPLES:
Host a special event with proceeds benefiting Living for Zachary
Donate a percentage of sales or a predetermined amount during a designated promotional period
Sponsor Living for Zachary during special events such as the HeartBeats Gala or HeartBeats Run
Make donations in a client's name in lieu of gifts, awards, etc