Zachary Richard Swirczynski was a friend to all and dedicated to excellence in academics and athletics. Zach was born to Dale (Bubba) and Jill Mollenkopf Swirczynski on October 4, 1988 in Muenster, Texas. Zach proudly watched over his sisters Tara and Hillary with his trademark smirking smile, goofy outgoing personality and bright blue eyes.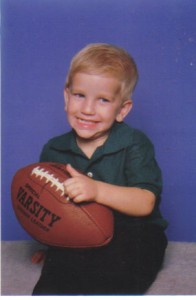 From an early age, it was evident that although a momma's boy, Zach had inherited his dad's athletic genes; and while he excelled in all sports, football was his true passion. He wore jersey number 45, throughout his football career, to honor his Grandpa George Mollenkopf. Zach shined as a linebacker and fullback at Muenster High School and fulfilled a lifelong dream by playing college football at Austin College in Sherman, Texas. Zach created many long-lasting bonds through playing football and was nicknamed 'Ski' by his closest friends.
Zach was a man of strong faith and lived according to his favorite Bible verse of Philippians 4:13, "I can do all things through Christ who strengthens me." After earning his degree, he aspired to teach history and coach high school football. Zach wanted to instill his passions for education and physical activity into the future generations of all young men and women.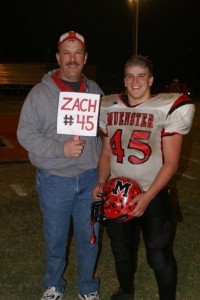 On February 9, 2009, while playing a casual pickup basketball game with his college friends, he suddenly collapsed and passed away from Hypertrophic Cardiomyopathy (HCM), a condition that causes Sudden Cardiac Arrest (SCA). There were no warning signs. There was no family history.
Devastated from the tragic loss,  Zach's family,  friends and community united to carry on his legacy. Generous superfluous donations to Zach's family went to create a scholarship in his memory to graduating seniors in Muenster. Several months later in 2009, Zach's family heard of Living for Zachary and Zac Schrah's similar heartbreaking story of HCM on the local news. They immediately reached out to the Schrah family and the Living for Zachary organization for more information on how they could share their own personal story to help spread SCA awareness. The Schrah family graciously opened their arms and began treating the Swirczynski family as part of their own. Living for Zachary gave the Swirczynski family an outlet to turn their grieving into a purpose. Their Zac was gone too soon and they knew there had to be a way to prevent this from unexpectedly happening to another young person.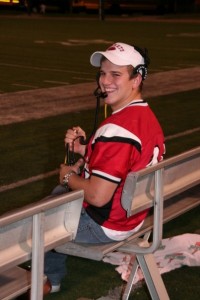 Since volunteering with Living for Zachary, AED donations have been made in memory of Zach Swirczynski to the Muenster High School football program thanks to Mr. and Mrs. Bob Bruns, Muenster Jaycees baseball facilities, and Boy Scout Troop 57.
Three Living for Zachary Youth Heart Screening events have also been donated in memory of Zachary Swirczynski from 2012-2014. A couple of these have taken place at the Muenster Knight of Columbus Hall and at the Sacred Heart Catholic School in Muenster.
The Swirczynski family and friends never miss attending the Living for Zachary's elegant HeartBeats Gala. However, the impact of Zach Swirczynski's life is most apparent during Living for Zachary's annual HeartBeats Run. After simply volunteering in 2011, Zach's loved ones joined together with a vengeance to win the Biggest Team Award. News of the Living for Zachary HeartBeats Run spread like wildfire throughout Muenster, and since 2012, team "Zach45" has proudly won the Biggest Team Award for a record 5 straight years with the incredible support of all who knew Zach Swirczynski.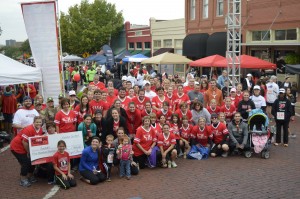 Living for Zachary continues to support the scholarship that was set up in Zach Swirczynski's memory 8 years ago in 2009. The Swirczynski family owes their strength to Living for Zachary. They are honored and privileged to be sharing the legacy of Zach Swirczynski with you during October, the month of his birthday and Sudden Cardiac Awareness Month. Remember, you too, can help spread awareness of SCA with Living for Zachary. Volunteer opportunities, donations and event registrations go a long way to help further the Living for Zachary mission. Let your heart be heard!