Living for Zachary Heart Screening
The "Living for Zachary Heart Screening" is a special screening program created and provided by The Heart Hospital Baylor Plano for youth ages 12-22 that can help detect heart abnormalities that may lead to Sudden Cardiac Arrest.
---
This noninvasive screening package includes:
Electrocardiogram
Limited screening Echocardiogram
Blood pressure screening
SCA Risk Health Questionnaire (AHA recommended)
Screening reviewed and interpreted by a board-certified cardiologist
Screening package price: $55
Call 1.800.4BAYLOR
to schedule an appointment for this screening.
Insurance is not filed by the hospital for this screening. Payment (cash, check or credit card) is due prior to or upon arrival for screening appointment.
---
Three screening locations to serve you: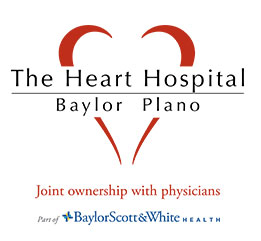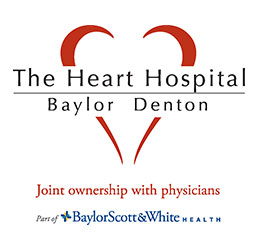 The Heart Hospital Baylor Denton
Monday – Friday
2801 South Mayhill Road
Denton, TX 76208
Get Directions
Center for Advanced Cardiovascular Care at Plano
Monday – Friday
4716 Alliance Blvd., Pavilion II, Suite 300
Plano, TX 75093
Get Directions
Center for Advanced Cardiovascular Care at McKinney
Monday – Friday
5236 W. University Dr., Physician Office Building I
Suite 4400, McKinney, TX 75071
Get Directions
The Center for Advanced Cardiovascular Care is an outpatient facility owned and operated by The Heart Hospital Baylor Plano.
Heart Screening Frequently Asked Questions (FAQs)
Q: Is the heart screening invasive?
A: No. The screening is non-invasive – no needles and pain free.
Q: How often should I have my child screened?
A: The American Heart Association recommends screenings every two years for ages 12-22.
Q: Do I need health insurance to have a screening?
A: No. A flat rate is charged at the time of the service.
Q: How long does the heart screening take?
A: The screening lasts approximately 20 minutes.
Q: When will we receive the results?
A: If cause for immediate concern is found, you will be contacted in 24-48 hours.
Otherwise in 7-10 business days.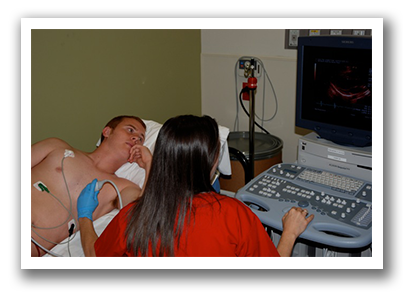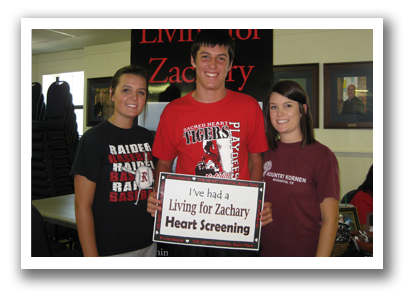 Living for Zachary (L4Z) advocates the American Heart Association (AHA) 14-Element Pre-participation Cardiovascular Screening Guidelines as means of effectively identifying relevant markers of sudden cardiac death (SCD) risk in the young.
L4Z additionally recognizes inherent limitations in only using the AHA's recommended history and physical examination in the effort to identify risk markers for SCD. The additional data gathered by ECG and echocardiogram testing increases the chances of identifying risk markers that may be missed by these questions and limited physical examination.
As such, the L4Z screening protocol includes a 12-lead ECG and 2D echocardiogram in conjunction with the 14- element history and physical examination. The recently-published 2014 AHA Scientific Statement endorses this additional screening as a consideration for individual organizations.
L4Z specifically espouses high-quality ECG and echocardiogram testing using standardized, reproducible protocols, under close physician supervision. The results gathered by L4Z are shared with the screened individual and his/her family as well as the screened individual's primary care provider so as to provide meaningful supplemental data to a 14 element history and physical examination. The aggregate, blinded ECG and echocardiogram data that L4Z collects is statistically collated and reviewed by physicians and other health professionals for quality control, accuracy, and population-based trend analysis. L4Z views screening as a critical tool to identify youth potentially at risk of SCD, raise awareness of SCD, and collect data that can contribute to the body of knowledge that seeks to understand the causes and patterns of SCD in the young.
Ultimately, and above all, L4Z recognizes that screening alone is not enough to prevent SCD in the young, and that both community education programs and AED placement are of paramount importance.
By: Dr. Adam Shapira and Dr. William Scott