AED Program
Did you know that you have 3 minutes to 'drop to shock' once someone collapses from SCA?  2 minutes and 59 seconds sounds like plenty of time…you could pop a bag of popcorn, unload a dishwasher, watch a TV commercial or even cook Ramen.  Defibrillation within 3 minutes increases the chance of survival to over 70%.  The rule of thumb is 1 ½ minutes to get to the AED, and 1 minute to return to the victim. The clock is ticking and there are only 2minutes and 59 seconds to act!
Living for Zachary donates AEDs to youth-based organizations in Texas.  This life-saving device plays a crucial role in resuscitating someone that has collapsed due to SCA.  Living for Zachary's goal is to make AEDs readily available in the community to ensure a 3 minute 'drop to shock' response time.  The clock is ticking… Apply Now.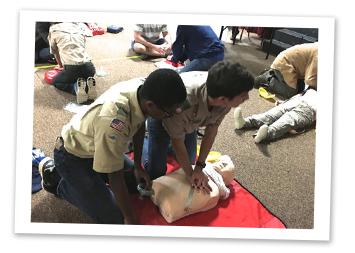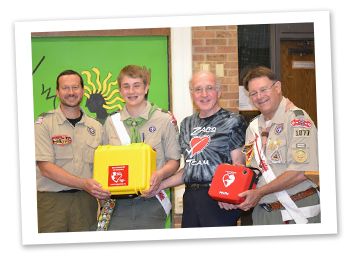 Eligibility Requirements:
Organization that works directly with youth ages 12-22 years old
Organization that demonstrates a financial need for an AED
Organization that exhibits a lack of AED coverage for the proposed facility
Organization that is located in Texas
All applications are reviewed by our AED Donation Committee and awarded based on eligibility and AED availability. Applicants will be notified by email of decision within 45 days from date of submission.
APPLY TODAY
Approved applicants will receive the following equipment: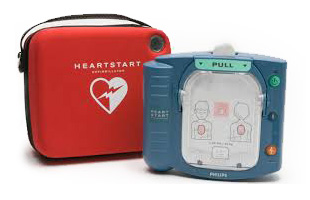 (1) Automated External Defibrillator
(1) Carrying Case
(1) Long Life Battery
(1) Adult Pads
(1) Infant Child Pads
(1) CPR Ready Kit
(1) AED Alarmed Cabinet with Wall Sign or Waterproof Case
(1) Class provided for 8 people to be trained for the American Heart Association HeartSaver CPR/AED Certification
If selected for an AED donation, approved applicants will be required to do the following:
Participate in a CPR/AED Training Class provided by Living for Zachary at no cost (8 individual per AED)
Maintain the donated equipment as follows:

Inspect AED monthly to ensure functionality
Replace pads and batteries prior to expiration
Maintain a minimum of 8 employees and/or members that are CPR/AED certified at all times.
If you have any questions about our AED Donation Program, contact Kim Jones.
How to Donate
Contribute $2,000 in your name/company's name to fund an AED for a youth-based organization in need. Select a qualified youth-based organization from our list of applicants or identify one in your community.
Present the AED to the mutually selected youth-based organization. Leave a lasting impression with your name/your company's name on the AED cabinet.
Donate an AED
---