"They knew he was one of a kind, even as a toddler!"
Zachary Troy Schrah was a fun-loving young man who lived each day of his life to the fullest. Born February 10, 1993, in Garland, Texas, he had a self-confident nature and a true zest for life. His parents decided his name would be spelled Zac, not Zach or Zack. They knew he was one of a kind, even as a toddler!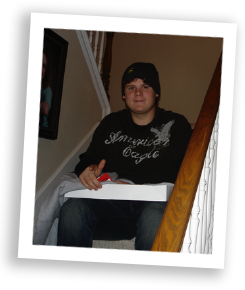 Growing up in Plano, Zac was enthusiastic about all sports, but he had a passion for baseball and football. While a sophomore at Clark High School, he played tackle on the Junior Varsity offensive line at Plano East Senior High School. During 2009 spring training, Plano East coaches recognized his talent and slated him to play on the Varsity team during the 2009-2010 seasons. Coaching staff admired Zac's work ethic both on and off the field, as he eagerly stepped up to every challenge he encountered and ambitiously worked to achieve every goal.
Zac was an avid hunter and fisherman, and enjoyed riding four-wheelers, spending many weekends at Lake Fork. His favorite fishing spot was Lake Amistad, where he spent Spring Break 2009 with his beloved fishing buddies – his dad Troy and his Buddy (granddad) – just weeks before his death. Zac caught a 10-pound bass, the largest catch of the trip, which earned him superior bragging rights over his elders and great pride!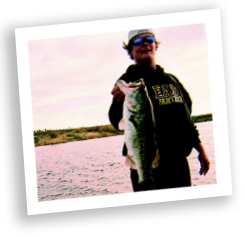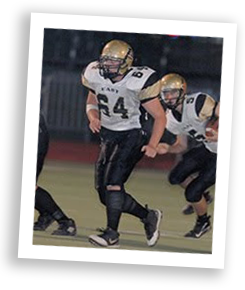 On April 2, 2009, Zac's high school football career and his short life came to an abrupt end; the seemingly healthy 16-year-old collapsed from Sudden Cardiac Arrest (SCA) during football practice. There was no warning. There were no signs. The Schrah family later learned Zac died from a congenital heart disease called Hypertrophic Cardiomyopathy (HCM), a common cause of SCA in young people, including young athletes.1 HCM is a condition in which the heart muscle becomes thick, making it difficult for blood to leave the heart and forcing the heart to work harder to pump blood. It also can make it harder for the heart to relax and fill with blood.2
While Zac had many interests and talents, his ultimate goal was to become a doctor. SCA shattered that dream and sadly, Zac won't be saving lives as a physician. There is no doubt, however, that his legacy through Living for Zachary will save many lives.
Living for Zachary hopes to demonstrate the ideal Zac quoted in an essay shortly before he died:
"Things turn out best for those who make the best of the way things turn out."
1 www.heart.org
2A.D.A.M. Medical Encyclopedia