North Texas Giving Day is coming up and we want to make sure you know where to donate! Our mission is as follows:
"Living for Zachary is dedicated to raising awareness of Sudden Cardiac Arrest (SCA) in youth and saving lives through community education and awareness events, promoting youth heart screenings, awarding student scholarships and donating Automated External Defibrillators (AEDs) to youth-based organizations."
With this, we share with you three different stories to help you understand why it is that we need your support this year!
– Where It All Began –
#1 Zac's Story 

Zachary Troy Schrah was a fun-loving young man who lived each day of his life to the fullest. Zac was born February 10, 1993 in Garland, Texas but grew up in Plano. He had a self-confident nature and a true zest for life. He enjoyed many outdoor activities like hunting, fishing, and riding four-wheelers. He also had a great love for sports like baseball and football.
On April 2, 2009, without any warning signs, Zac's heart stopped and he collapsed from Sudden Cardiac Arrest (SCA) on the field. Zac had always been a healthy 16-year-old and had never shown any signs of heart problems. Zac had a congenital heart disease called Hypertrophic Cardiomyopathy (HCM), a common cause of SCA in youth athletes. HCM is a condition in which the heart muscle becomes thick, making it difficult for blood to leave the heart and forcing the heart to work harder to pump blood. It also can make it harder for the heart to relax and fill with blood.
Living for Zachary gives back to the community by offering free Living for Zachary Heart Screening for ages 12-22, donating AEDs to youth based organizations, providing CPR/AED certification classes, awarding scholarships to high school seniors pursuing a medical degree, and overall raising awareness of SCA in youth.
– Our Mission At Work –
#2 Makenzie's Success Story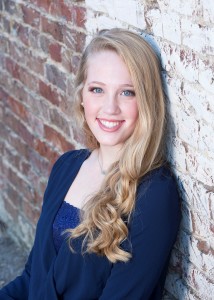 Makenzie Wise complained of rapid heartbeat, chest pain, and shortness of breath and her parents took her to the pediatrician for an exam. The pediatrician felt her symptoms were most likely due to high school stress, but encouraged Makenzie to be screened to rule out any heart issues. On December 29, 2014 Makenzie's parents made an appointment for the 15-year-old to have a Living for Zachary Heart Screening at The Heart Hospital Baylor Plano (THHBP) over Christmas break.
On Saturday, January 3, 2015 (three days later), Dr. David Rawitscher at THHBP phoned Makenzie's mom Lari, and said that Makenzie has WPW (Wolff-Parkinson-White syndrome). He told her that Makenzie needed to stop all physical activity and seek medical attention immediately for impending surgery. Makenzie was part of the dance drill team at Clark High School and was preparing for competition season. This entire situation put her dance dreams on hold.
The family met with Dr. Zeltser at Children's Hospital within two days of Makenzie's diagnosis. She explained the significance of Makenzie's condition and the urgency to get her into surgery. Makenzie wanted to try out for the Planoette High School drill team in less than three weeks, so Dr. Zeltser expedited the surgery for the following morning. Within four days Makenzie was back at school and tried out for the Planoettes. She successfully made the team!
Mackenzie and her family were so thankful and relieved that she had her heart screened. To this day, the family constantly shares their story with others and encourages other parents to have their children's heart screened.
"We thank God for Zachary and his mom Karen every day." -Lari Wise (Makenzie's mom)
#3 Camden's Success Story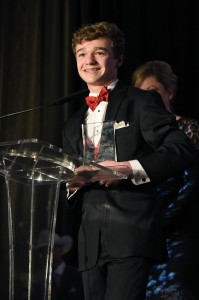 Camden Thrailkill is a 15-year-old student from Denton Guyer High School who is extremely passionate about playing football and baseball. Camden has played sports competitively since he was in middle school and has broken many records. His love and dedication to these sports has allowed him to focus on the ultimate goal of playing at the collegiate level!
Growing up, Camden has always been a very healthy kid. He received his yearly physical and attended his annual doctor visit in order to participate in school sports. He was like any other normal, healthy kid and never showed any signs of health issues. In August 2016, Living for Zachary partnered with The Heart Hospital Baylor Denton to offer free heart screenings to the Denton Guyer football team. A few days later Camden and his family found out that he had an isolated cleft of the mitral valve. None of the yearly physical exams had ever or would have ever caught this rare heart condition. "Not only was he symptom-free and always healthy, but he was born with this heart defect and it went undetected his entire life," said his mother, Liz.
Camden received robotic arm surgery in October 2016 at The Heart Hospital Baylor Plano and was back in school three weeks later. He tried out for the high school's baseball team in January 2017 and made the team! "My heart is never going to hold me back," said Camden.
"I promise to make my second chance count. Count in my relationship with God. Count in my relationship with my family! Count in my academics and my athletics and I will always honor the ones who sacrificed to give me this opportunity." -Camden
There are many young lives being saved because of the work that Living for Zachary is doing. To read more of the stories you can check out our '
Success Stories
'. Remember to donate to Living for Zachary on September 14, 2017! This year you can also
schedule your donation
a week before so you don't miss out helping in your community!